Below please find examples of how you can decorate you living room, using tips from Danish interior designers.
Get inspired by these pictures. Use your old plates, figurines, silver trays, glass, etc. to create new and fascinating décors. Along with the pictures you will find links directing you towards the specific items.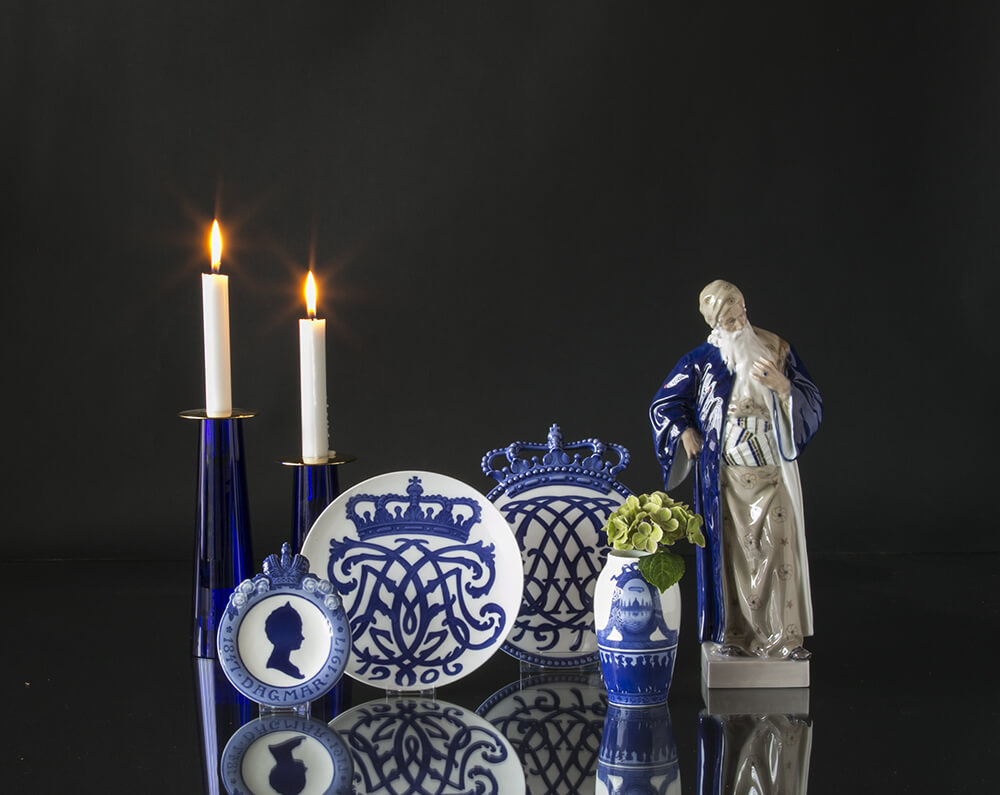 Here is a setup combining old memorial plates with a vase and two Asmussen candlesticks with the Royal Copenhagen figurine Nathan the Wise to the side.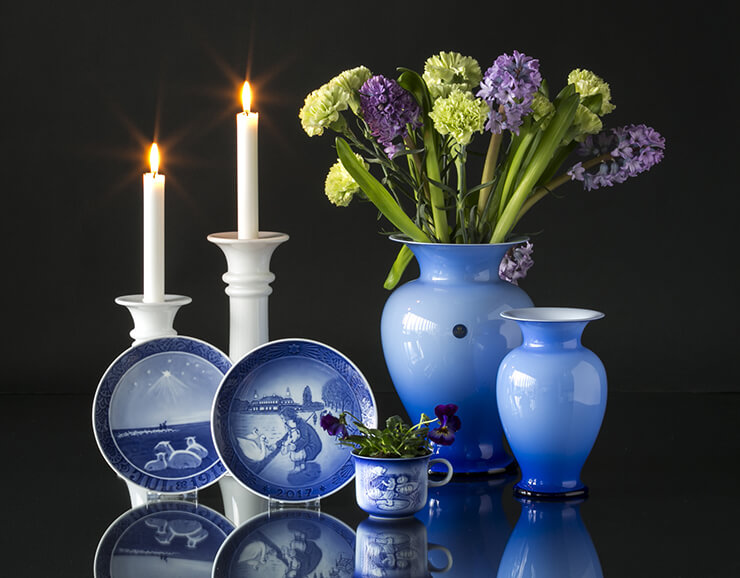 This interesting setup matches the Royal Copenhagen Christmas plates to a Desiree Christmas cup used as a small flower vase and Holmegaard Candlesticks and amphoras.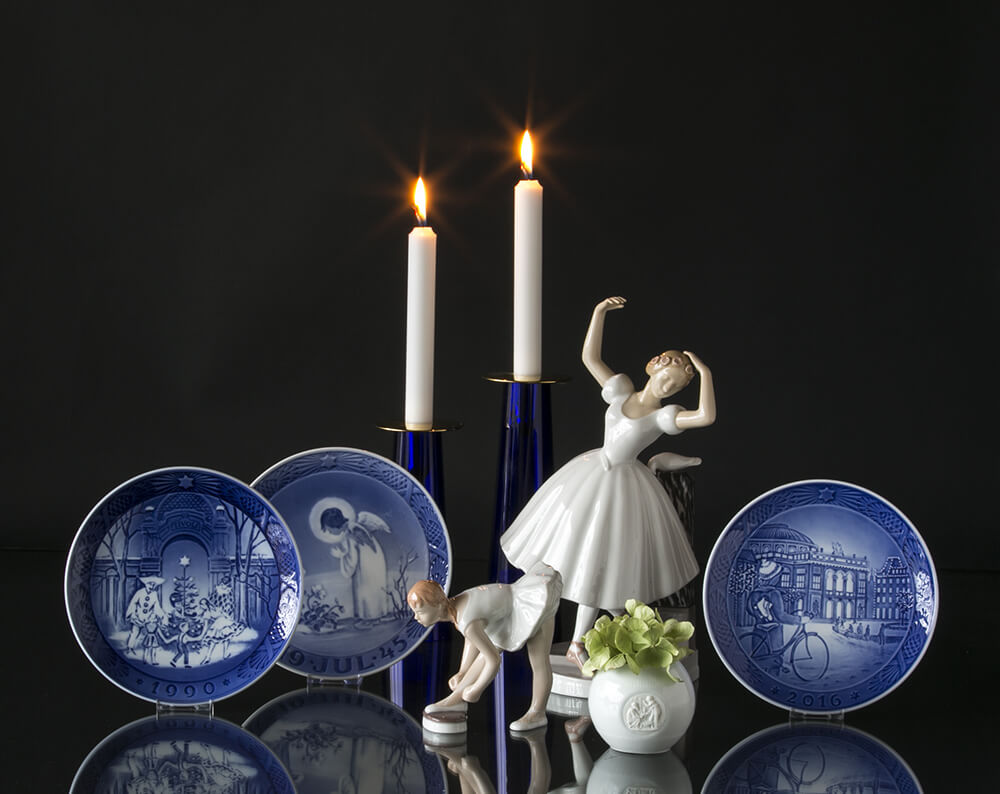 Here we find Christmas plates set with ballerinas and Asmussen glass candlesticks. At the front is a small vase with flowers.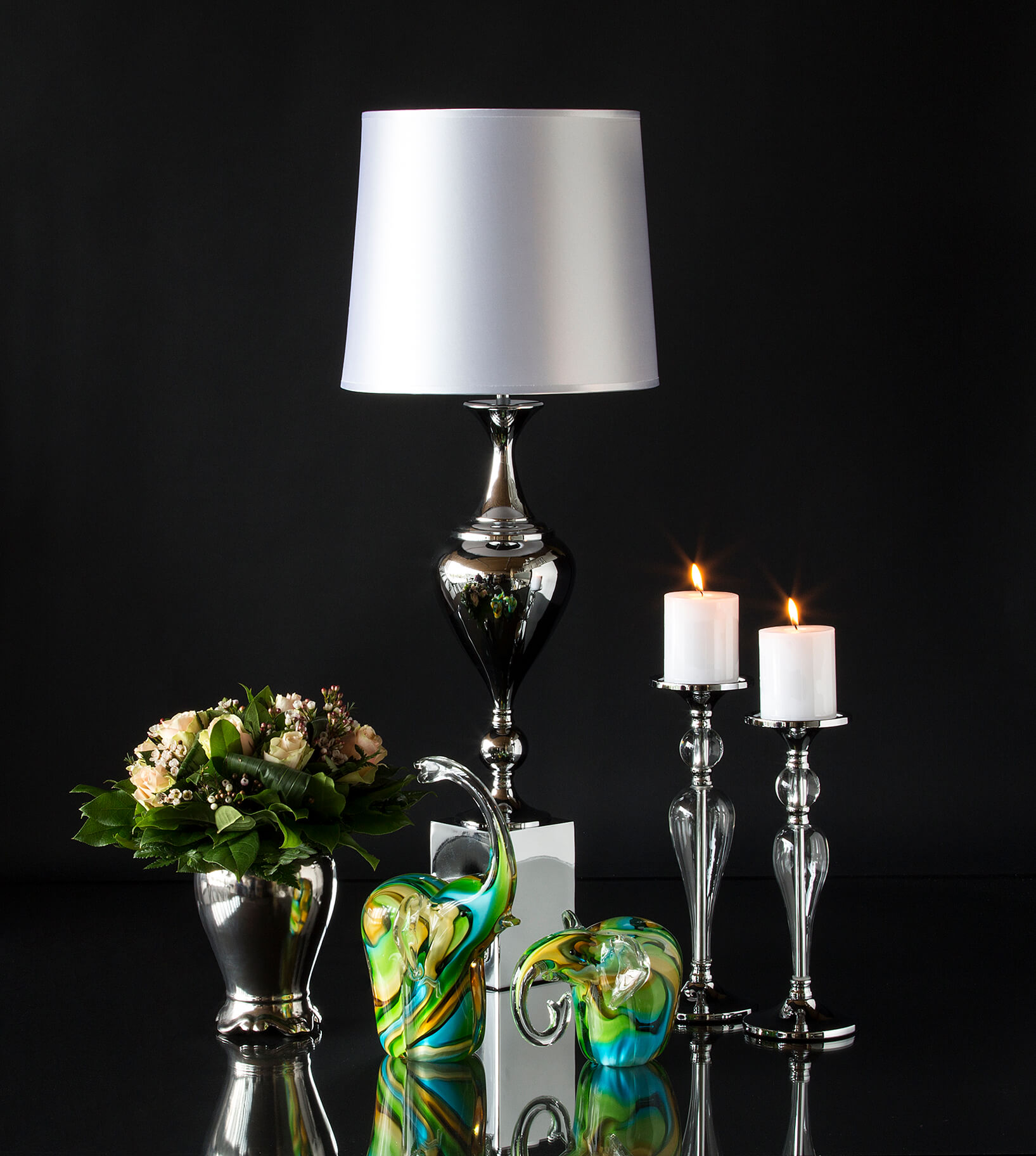 Our fun and coloful glass elephants are set in sharp contrast to a lamp, candlesticks and vase in chrome and glass. Notice how the color combination draws forth the elephants.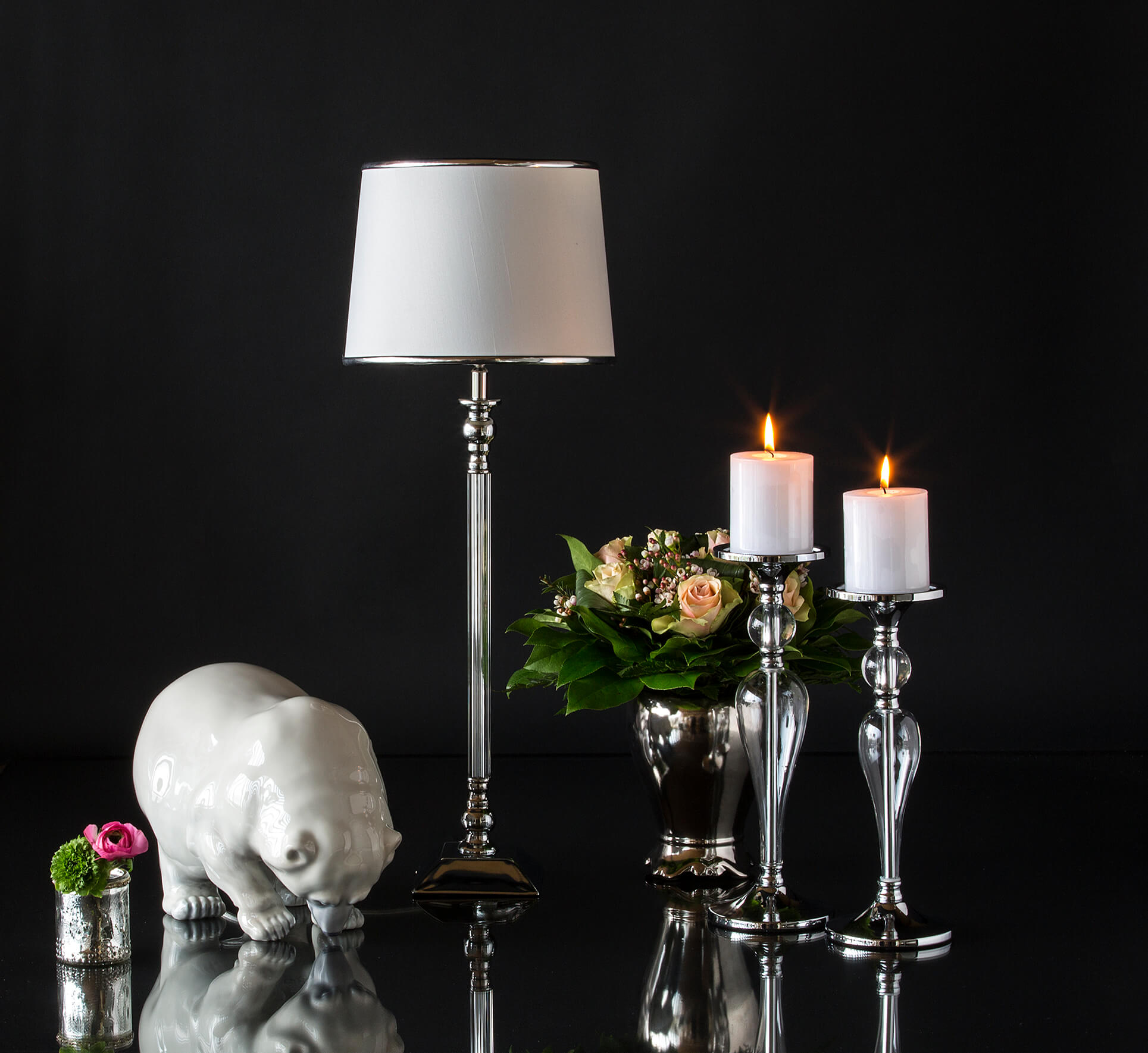 Here the color combination is more muted and calm. The large Polar bear easily slides in with the tall narrow lamp, the vase and the candlesticks. The contrast can be found in the small red flower placed in the tealight candleholder in front of the Polar bear.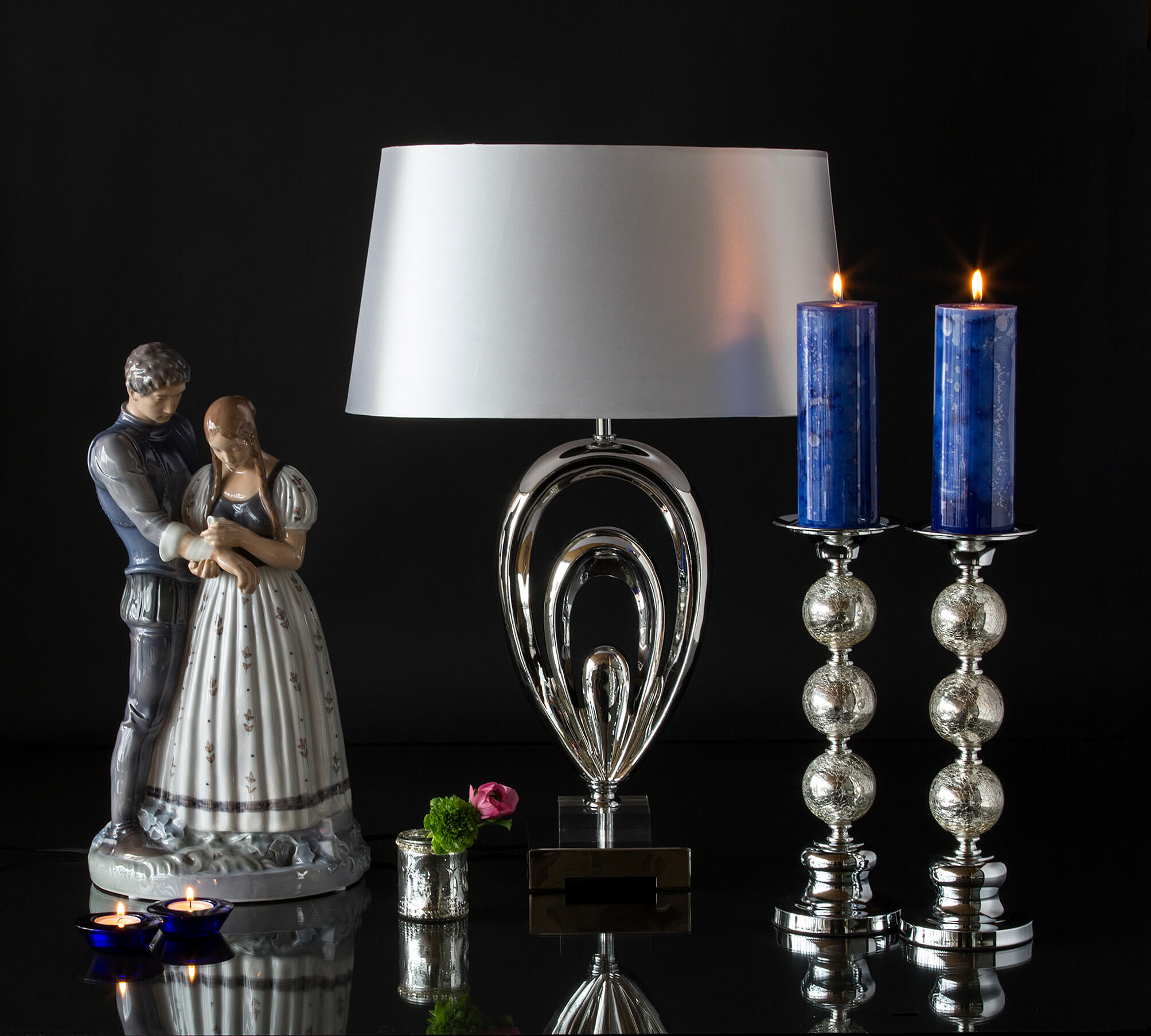 This large setup combines the figurine Maiden and Knight with a large attractive glass lamp and two large candleholders and to break the colors and tealight candleholder with a red flower and two Asmussen tealight candleholders has been placed in front.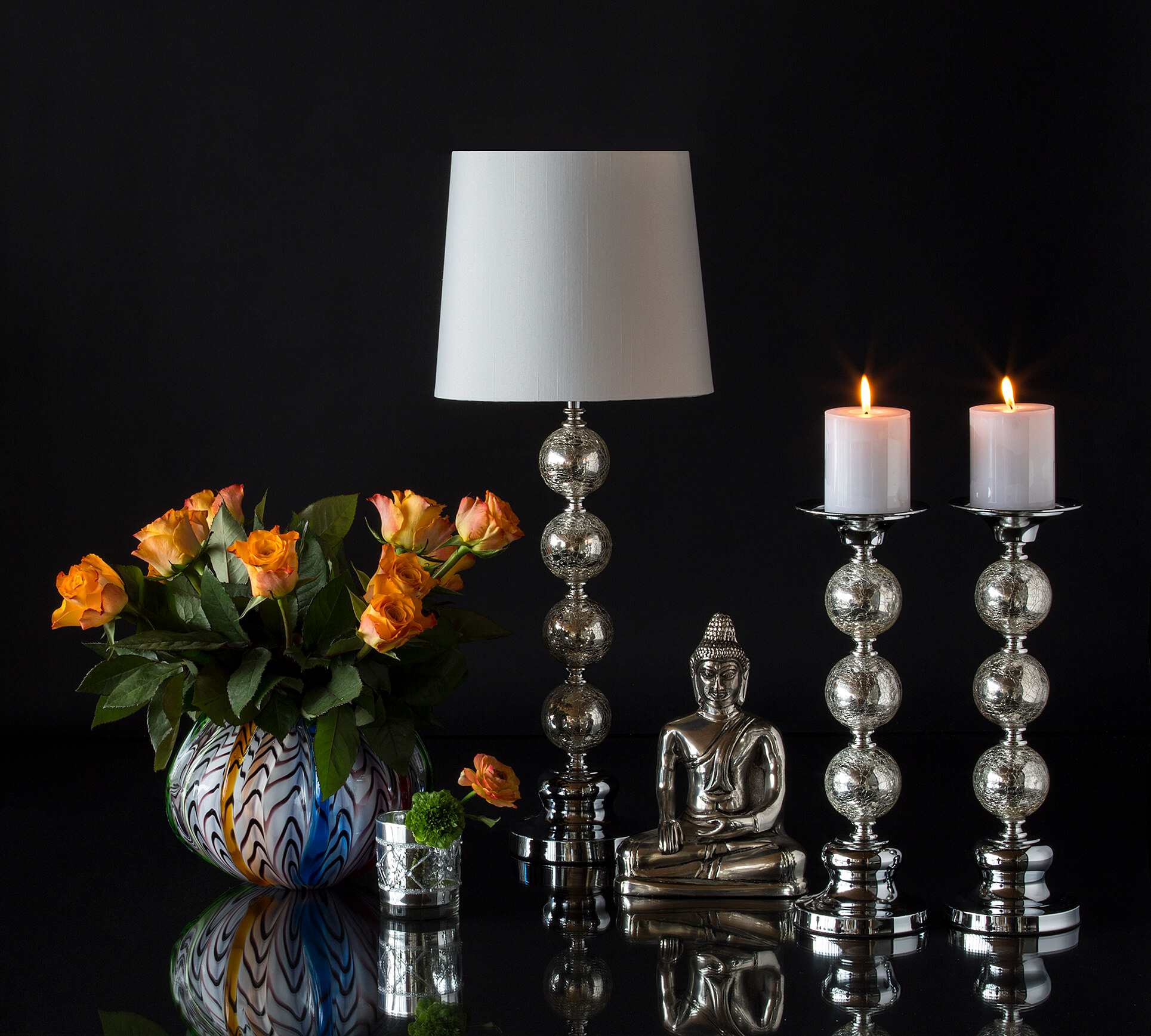 A buddha between a ball lamp and ball candlesticks together with flowers put in a colorfull glass vase and a single flower i a tealight candleholder.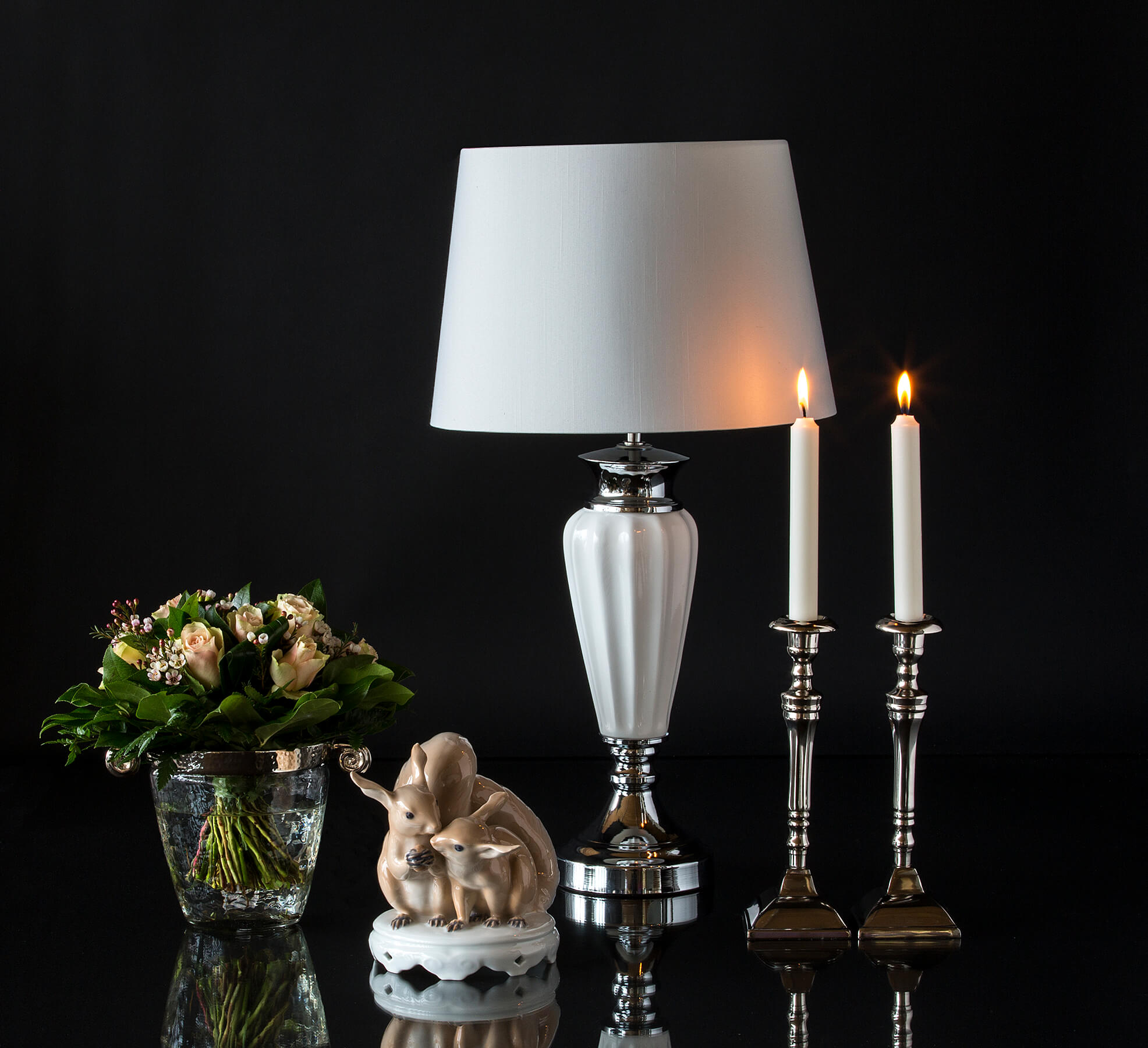 Here an icebucket has been used as a flower vase besides a figurines of two squirrels put in front of a handsome lamp and two candlesticks.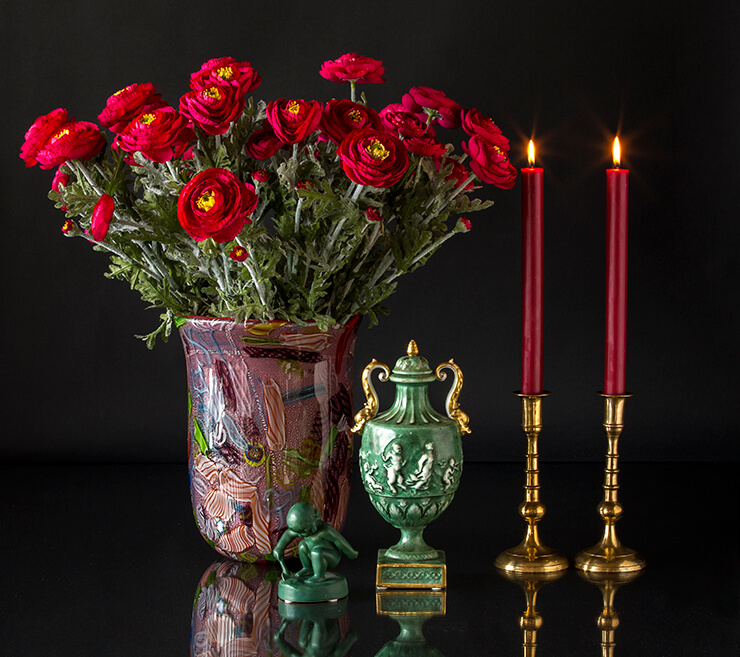 The red glass vase is set in contrast to the green Von Schierholz jar and Ipsen figurine, where the gilding of the jar matches the brass candlesticks.